Britton Crigler, MD, FACOG
Scroll down to see a video with Dr. Crigler.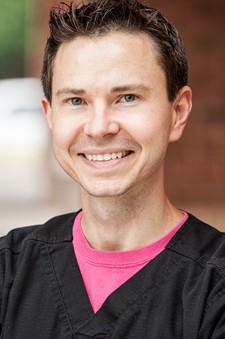 Dr. Britton Crigler is a firm believer in the benefits of exercise and following a vegan diet. A vegan himself, he has personally seen the benefits of living a healthy lifestyle. Benefits such as losing weight, decreasing chronic inflammation, and reducing the risk of type 2 diabetes, just to name a few.
Dr. Crigler attended Duke University as a pre-med student and earned his medical degree at the University of South Carolina School of Medicine before completing his residency in Obstetrics and Gynecology at the University of South Florida.
While in medical school, Dr. Crigler volunteered in Quito, Ecuador for a month at local clinics and a public hospital. He was also active in the Big Brother Big Sister Program where he volunteered at a summer camp for kids with diabetes, as well as organizing an annual 5K run to benefit the local health clinic. Dr. Crigler also volunteered at the Duke Children's Hospital and tutored local elementary school students in reading and science.
After college, Dr. Crigler worked on many research projects studying diabetes and wellness education at the University of North Carolina and the Medical University of South Carolina.
When he is not at the office, Dr. Crigler loves to spend time with his wife, Lauren, and two young children Nathan and Greyson. He also enjoys running, hiking, biking, and photography. You might also find him at the local bowling alley with his bright red bowling ball with orange flames.
Dr. Crigler and his family moved to North Georgia in 2013 when he joined Cherokee Women's Health. He looks forward to providing both obstetrics and gynecologic services to the women of Cherokee county.
Learn more about Dr. Crigler's personal history and interests.
---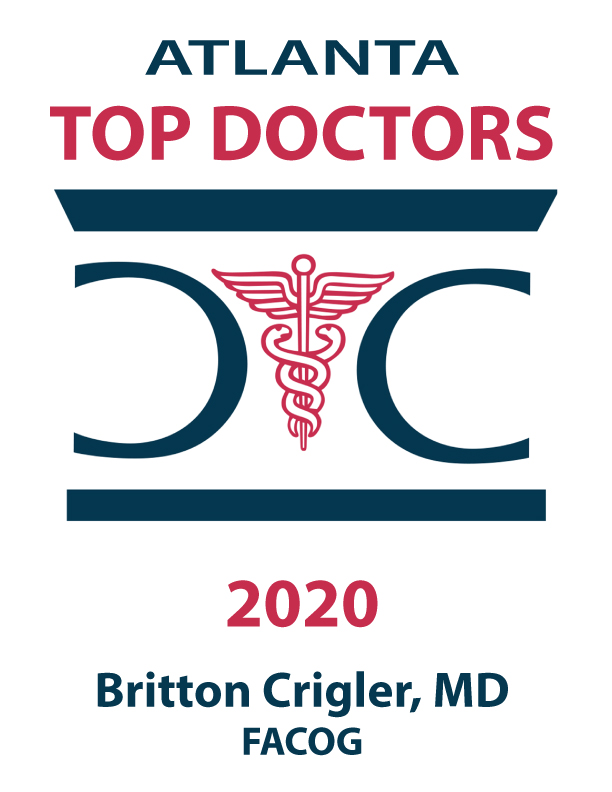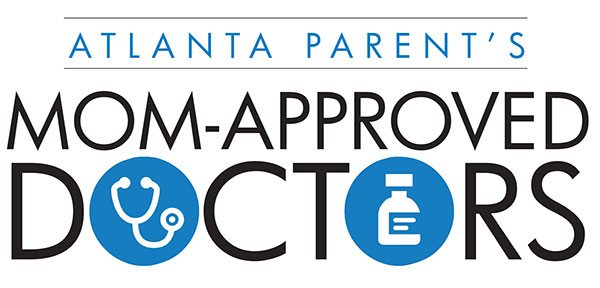 Educational Background
University of South Florida, Resident
Department of Obstetrics and Gynecology
University of South Carolina School of Medicine
Degree: MD
Duke University, Durham NC
Degree: BS Psychology, Minor Chemistry
Academic Honors and Leadership
Certification for Diagnostic Cytology, Urogynecology Department USF
ACOG Gibbon's Award
Columbia Medical Society Scholarship, John A Warren Scholarship, Wells Medical Scholarship, Chow Medical School Scholarship, William B. Douglas Medical Scholarship, Erdman Scholarship
Deans List Duke University
Founding Father of Sigma Phi Epsilon Fraternity
SC Palmetto Fellows Scholarship
Professional Memberships
American College of Obstetrics and Gynecology
American Association of Gynecologic Laparoscopists
American Medical Association
Board Certifications
American Board of Obstetrics and Gynecology
Hospital Appointments
Northside Hospital – Cherokee, Canton, Georgia
Licensure
State of Georgia
Languages
English
Research Presentations
11/9/2012 Oral Presentation – 41st Global Congress of Minimally Invasive Gynecology Comparing Surgical Outcomes between Robotic and Laparoscopic Hysterectomies
6/14/2012 Oral Presentation – USF Resident Research Day Comparing Robotic vs Traditional Laparoscopy in Benign Hysterectomy
Publications
Crigler, B, Zakaria M, Hart S. TLH with Laparoscopic USLS for the Treatment of Apical Pelvic Organ Prolapse. Surg Technol Int. 2012 Nov 18; XXII. Doi:pii: sti22/30.
Rothman RL, DeWalt DA, Crigler B et al. (2004) Influence of patient literacy on the effectiveness of a primary care-based diabetes disease management program. JAMA, vol. 292(14):1711-6.
Veatch LM, Crigler B, Ralston LA. Seizure propensity differs by sex in a mouse model of repeated alcohol withdrawal. (2004) Alcoholism: Clinical & Exp. Research, vol. 28 (5): 138A.
Rotheman RL, Pignone MP, Crigler B et al. A Primary Care Based, Pharmacist-Led, Diabetes.
Management Program, Improves Outcomes for Patients with DM, JGIM, vol. 18 (sup 1), April 2003.
Rotheman RL, Pignone MP, Crigler B et al. A Longitudinal Analysis of the Relationship Between Literacy and Metabolic Control in Patients with Diabetes. JGIM, vol. 18 (sup 1), April 2003.
Literacy and Metabolic Control in Patients with Diabetes. JGIM, vol. 18 (sup 1), April 2003.