Coping During Coronavirus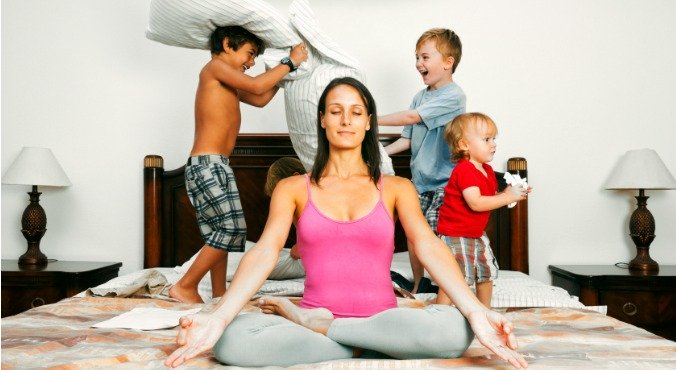 What Families Can Do to Survive Self-Isolation
The kids are home from school, workplaces have been shut down, more parents are working from home and the family is following government advice: staying home and only venturing outside when necessary.
There's a ton of advice on how to stay safe physically, but what about emotionally? Your mental well being is crucial in remaining healthy so we're sharing some tips on how to get through it.
Have a Family Sit Down
Sit down with your family and talk about it. Ask things like: what do you think will be the biggest challenges? What are the strengths that we each have as an individual family member that can help out? Discussing concerns and expectations, and what role each person can play to make it better, can be helpful.
Keep it Real
It's important for parents to sit down and listen to their children's fears, speak openly about the situation in an age-appropriate manner and put it into context for them, say the experts. Have conversations about facts and feelings. It will also help reduce a child's fear by giving them a sense of control by putting them in charge of small tasks, even something as simple as throwing their tissue away after a sneeze.
Keeping a sense of perspective and gathering information from reliable sources will help stave off anxiety for the adults.
Bring in Some Structure
Maintaining or creating a new routine is critical to keeping your sanity. Maybe that means getting up at your usual time, taking a shower and getting dressed, even if you are working from home. Routines help create a sense of calm so while they may not seem necessary, they're more important than we often realize.
Enjoy the Extra Time Together
Have games and crafts available, do schoolwork together or explore some new books. Try to think of things you can do together – like having a movie night, sitting at the dinner table together or even teaching the kids a new recipe.
Stay Active
Staying physically active is critical to boosting mood. Staying cooped up for too long without exercise can wreak havoc, especially when there are kids in the house. Try setting up an obstacle course in the back yard, or seeing who can run up and down the stairs faster or find some good yoga routines on YouTube and have a downward facing dog challenge.
Breathe
Remaining calm will not only help your mental state, but it'll help allay anxiety for those around you. If you're stressed out and fearful, your kids will likely be too, so try some deep breathing techniques. Intentional breathing works wonders for keeping stress at bay.
Do Things
Finishing projects or tasks can give you a sense of accomplishment and during an isolation period, this can help give you and your kids a sense of control. It could include working on school assignments or setting sights on long-avoided chores, repairs or tasks or even taking on a large project such as building something together.
Have Your Own Space
It can be hard for families who are used to all going off to their own activities to be forced to spend time together in close quarters. If possible, try to create little zones, like 'This is our game zone. This bean bag with a headset is our chill-out corner'.
Stay Connected
Feeling connected to others is critical for good mental health so connecting and making time for friends on social media or over the phone is important. It's also important to reach out to others to make sure they're OK and to share your experiences with one another. We're all in this together so talking about what we're going through can makes us feel not so alone.
Learn From It
When we're forced out of our everyday routine, it often helps us to see things differently. Maybe it's a newfound respect for teachers and their patience because you're discovering how hard it is to teach kids. Maybe the little things that annoy you about someone don't really mean that much in the grand scheme of things. Whatever it is, try to take this opportunity to learn something about yourself and the world around you. You might just find that to be the silver lining in all this.