The Importance of Getting Established with an OB/GYN in Your Early 20s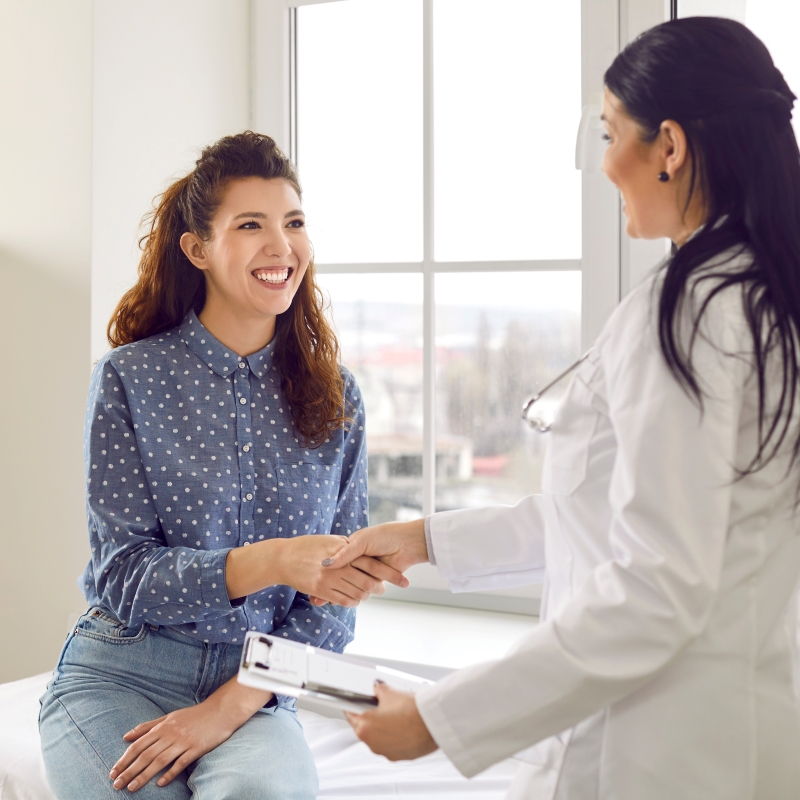 The best time for a young woman to get established with an OB/GYN is before a health crisis arises, or before you decide to become pregnant.
For young women, there are often several changes going on simultaneously that can make that time extra busy or even overwhelming. Life changes, new relationships, college, career choices, etc. make this an exciting and eventful time in a woman's life.
Most women are relatively healthy in their early 20s, and don't consider the need for an OB/GYN until they desperately need one. Or think they can put it off until later, when they decide to become pregnant.
The Importance of Establishing a Relationship With an OB/GYN
If a woman can establish that doctor-patient relationship in her 20s with someone she can trust, that physician or medical practice can be a valuable resource to help guide her through all phases of life.
"Your early 20s are an important time to establish healthy routines and habits that can last your entire life. Finding an OB/GYN you are comfortable with — and building a relationship where you can talk openly — is so helpful in creating a long-term healthy lifestyle."

Ansley Stone, MD, an OB/GYN at Cherokee Women's Health Specialists in Woodstock and Canton, GA
Why an OB/GYN is the Best Doctor for Women's Health
For many young girls, the transition from pediatrician to primary care physician takes place during their early teens, and often it is the primary care doctor who has initial discussions about hormones or birth control with her. However, during this time, and before she reaches her early 20s, she should see an OB/GYN annually, both to begin developing a relationship and for important gynecological screenings.
"In my experience, young women have so many questions about their sexual health, menstrual cycles and hormones, and a trusted OB/GYN can help them understand and take charge of their own bodies. I always invest the time to really listen to my patients and understand their concerns. I want them to feel they can always ask me anything. Nothing is too personal to talk about with me!"

Dr. Lisa McLeod, an OB/GYN at Cherokee Women's Health Specialists
OB/GYNs Receive the Most Training for Women's Healthcare
Many people do not realize the extensive training that OB/GYNs undergo for becoming an expert in women's health, becoming board-certified, and the extra training that is required each year to maintain certification and staying current on the latest women's health issues.
OB/GYNs undergo 4 years of undergraduate school in college for their bachelor's degree, 4 years of medical school to become a medical doctor, and 4 years of residency in obstetrics and gynecology. Many have further training in a subspecialty or for certification in certain surgical techniques.
All physicians undergo comprehensive written and oral testing for board certification, along with standard physician training, and then each year complete additional continuing education hours and testing, which are required to maintain certification.
For a woman's reproductive and hormonal health, the American College of OB/GYN (ACOG) recommends that all women over age 21 see an OB/GYN annually for thorough gynecological management.
Pediatricians and general practitioners certainly have their valuable purpose for patients. They are responsible for the general overall health of children, men and women, but are not necessarily specialists in any one area.
Why Annual OB/GYN Checkups are Critical for a Woman's Health
Most importantly, an annual visit to the OB/GYN is necessary for critical health screenings. Women in their 20s should have an annual pelvic and breast exam and a Pap smear to check for abnormal cell changes in the cervix. With all types of cancers, the earlier they are detected the better the prognosis.
In addition to routine screenings, having open discussions about your general health is vital to uncovering underlying health issues. OB/GYNs often detect other underlying conditions — especially anything hormone related. Following are just a few of the issues managed and treated by OB/GYNs.
Common Disorders and Diseases Managed by OB/GYNs:
Hormone imbalances
Pelvic pain
Menstrual irregularity
Endometriosis
PMS
PCOS
PMDD
STIs
PID
Thyroid disorders
Depression
Anxiety
"It's very easy for young women to overlook breast or cervical cancer and assume it is mostly found in older women. But the truth is that cancer can develop at any age, and early detection is critical. It's not said to scare anyone – just get regular checkups for your own peace of mind!"

– Dr. Lisa McLeod
Read About Doctors to Find the Best Fit For You
Read the Cherokee Women's physican profiles to find the best physician for you, see their background information and watch their "Getting to Know You" videos.
Schedule an Appointment Today
Establishing a relationship with an OB/GYN in your early 20s sets a pattern for overall health for your lifetime. To schedule an appointment and get established with an OB/GYN, call Cherokee Women's Health Specialists at 770.720.7733 or simply request an appointment online.