Rainbow Baby – Ashley's Story of Hope After Two Miscarriages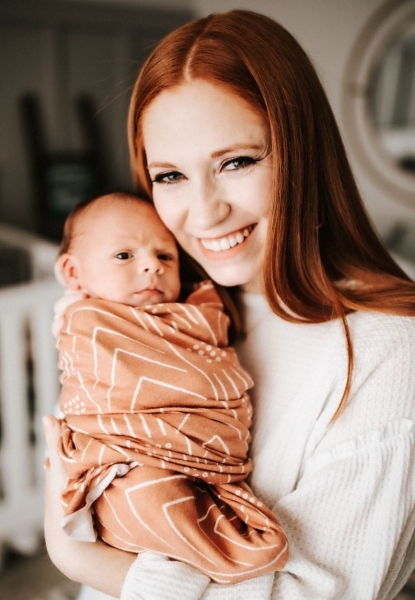 Ashley experienced two miscarriages in one year and feared she'd never have a baby. She and her husband were devastated, as they were excited to start a family.
After Ashley's miscarriages, she decided to make an appointment with Cherokee Women's Health. Ashley learned that miscarriages are more common than one might think, with one in four women experiencing at least one in their lifetime. She wanted to see if there was a specific reason for her two losses so close together.
Ashley had blood tests done and figured out she had two clotting disorders. Determined to have a healthy, full-term pregnancy, Ashley went to a hematologist for more answers. She was started on blood thinners; with hope, that this was the answer.
We're Pregnant!
Only three months after starting the blood thinners, Ashley had a positive pregnancy test! While Ashley and Nathaniel were overjoyed, they were understandably hesitant to get their hopes too high. They waited until Ashley was twelve weeks along to share the news with family and friends.
"When I figured out that I was pregnant, I was hesitant to share with anyone because going through that twice in a row, you kind of don't want to share anything until you're in the 'safe zone'. After going through two losses, you can't help but think, is it going to happen again?"

– Mom-to-be Ashley
Sharing the News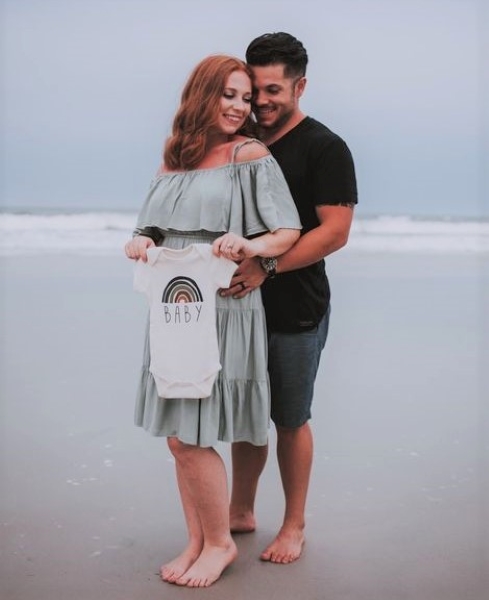 Ashley and her husband Nathaniel were on vacation with family and decided there was no better time to tell everyone the exciting news. They both felt a lot better, and their excitement trumped their fears, once they told their loved ones. "You can't just go living in fear," Ashley said.
After each appointment, and learning that she and the baby were healthy, Ashley's worries and fears started to fade. She remembers telling herself, "I think this is actually going to be okay in the end." And she was right!
Breech Baby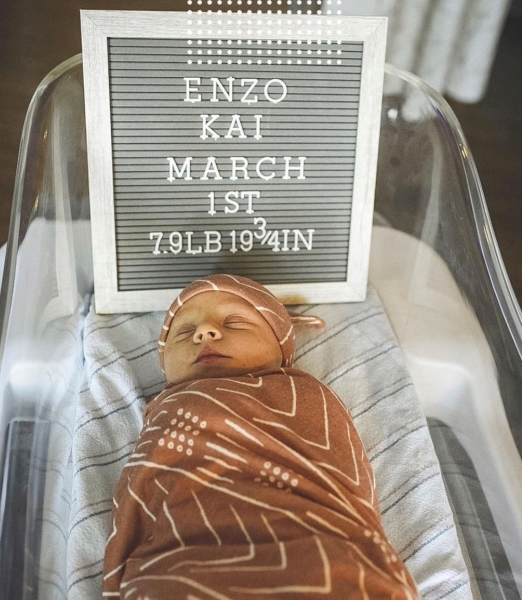 Ashley had a smooth pregnancy, that is, until her third trimester. She went to the hospital three times with early contractions. It was during that last visit that she learned her baby was in a breech position. Due to her blood thinner medication, she knew her options were to be induced or to have a C-section. Since her little one was in a breech position, Dr. Gandhi scheduled Ashley for a C-section. Ashley was worried for her baby, however, she completely trusted Dr. Gandhi for a safe delivery.
"Dr. Gandhi knew all about my blood thinners. Not everyone understands them and why I was taking them, so this was such a relief. She was amazing. She was like 'I have a game plan for you… this is what's going to happen, this is what you need to do,' and I was like okay! Let's do this!"

– Mom-to-be Ashley, just before giving birth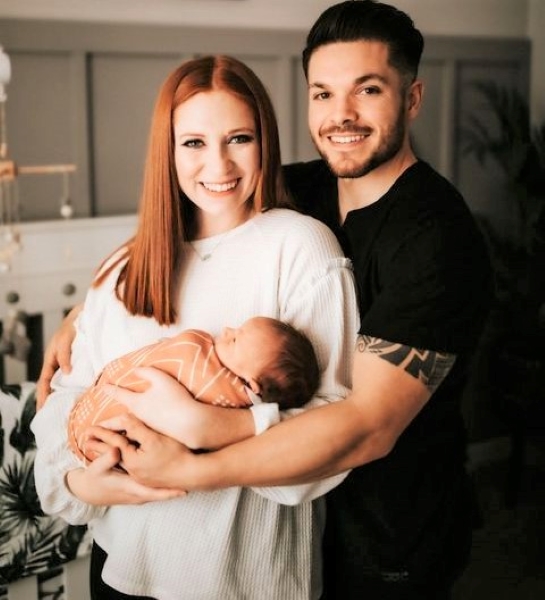 Welcoming Baby Enz Kai
On March 1st, baby Enzo Kai was brought into the world, healthy and beautiful. Ashley, Nathaniel, and Enzo were in and out of the hospital in two days. Now they are settling in at home, soaking up all the love that a newborn brings to a family.
"To think that a year ago, I didn't think I was ever going to be a mom. Now today, I have the most beautiful little boy in my arms. He was the missing piece that I needed to feel completely whole."

– Proud mom Ashley