Meet Nurse Midwife Rachelle Denney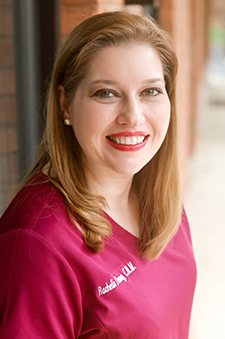 Nurse Midwife Rachelle Denney of Cherokee Women's Health has delivered over 800 babies. At the age of 12, Rachelle knew she wanted to become a Nurse Midwife and follow in the footsteps of her great-grandmother.
Teenage Doula
Rachelle loved babies so much that she became a certified doula while attending high school in Georgia, volunteering free doula services to at-risk teenage moms as part of her senior project. Rachelle went on to college to become a nurse in Oregon, where she's originally from.
Becoming a Nurse Midwife
After graduation, Rachelle returned to the South to work as a nurse and then met her husband. They started their family, and moved around since he was in the military. She was able to complete her dream of becoming a Nurse Midwife in 2015 after many more years of hard work and determination. She accomplished all of this while working, having her own children and raising her family.
800 Babies and Counting
Since becoming a Nurse Midwife, Rachelle has delivered over 800 babies. She's eager to continue to help bring many more children in to the world!
Read Rachelle's bio to learn more about her.