Meet Dr. Mariya Zhukova ("Dr. Z")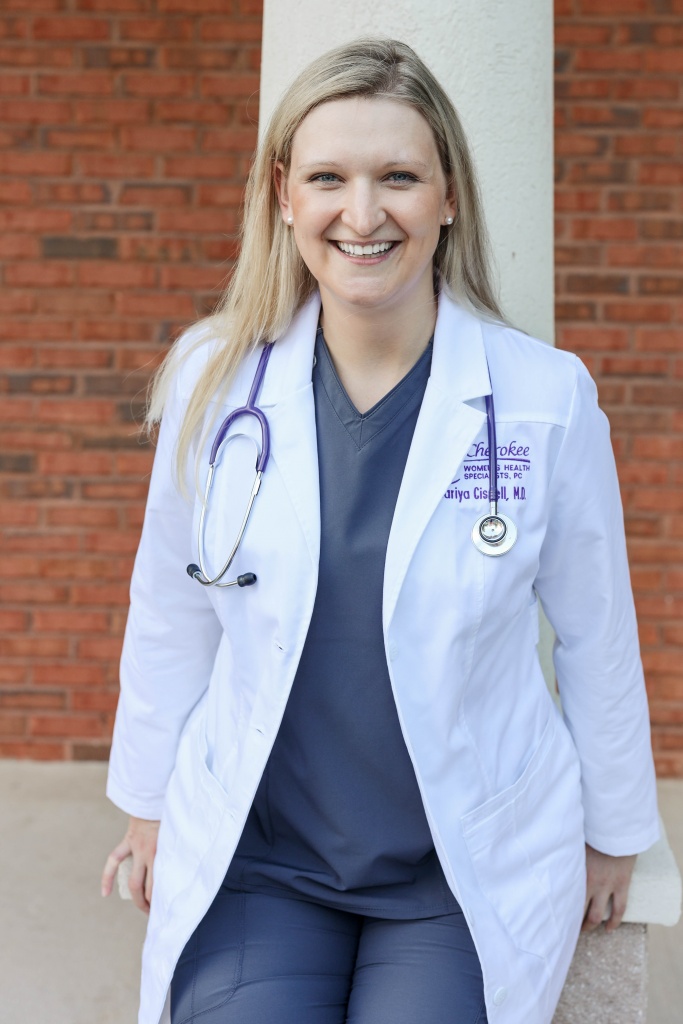 Dr. Mariya Zhukova ("Dr. Z") of Cherokee Women's Health says, "I loved seeing my first delivery, and I especially connected with how OB/GYNs get to share in that special, first moment with families."
Dr. Z moved to the United States from Russia when she was in the 7th grade. She and her mother moved to Ft. Lauderdale, FL for a better life, especially for Mariya's future.
She is an only child who admires her mom so much for her bravery and courage, and for always putting her daughter first. Dr. Z's mom went to law school while in Florida and is now practicing as a successful attorney. Dr. Z has always looked up to her mom as a role model, and from her she learned a strong work ethic, ambition, and tenacity. Her mom taught her to always keep going, to keep striving and pushing, and to never give up on your dreams.
When Dr. Z moved to the U.S., she was only able to speak Russian. During her first year here, she was taking English as a second language. By the 8th grade, she was already taking all English classes.
Finding Inspiration
Dr. Z didn't think of being a doctor herself initially, even though there were doctors in her family, but as an older teenager, she went to the Bodies Exhibit Museum, and that is when she knew she wanted to be a doctor. She could not stop talking about how "cool" the museum was, and she immediately became fascinated by anatomy and the human body.
Dr. Z attended Florida State University (FSU) to pursue a degree in exercise science and graduated Cum Laude. From there, she received her medical education at FSU College of Medicine. It was there that she decided on obstetrics and gynecology as her specialty.
Dr. Z also loves surgery and psychology, so OB/GYN was a perfect fit. During her residency training at WellStar Kennestone Medical Center, Dr. Z loved delivering babies. She has also received training and experience in robotic surgery.
"I loved seeing my first delivery, and I especially connected with how OB/GYNs get to share in that special, first moment with families."

– Dr. Z
Becoming a Mom
Dr. Z gave birth to her son Liam on April 11, 2020 – during the COVID pandemic. She had to be induced at 36 weeks due to elevated blood pressure, however everything turned out fine. She didn't mind any of the "inconveniences" due to the stringent safety protocols, even though she would have loved having family there for the birth, especially her mom. She found that just being with her husband and their newborn, without visitors, was a very special time. She appreciated the intimate, quiet moments and the privacy.
Dr. Z said she understands better now exactly what it feels like to be a mother after becoming a mom herself, which makes it even more special.
Home Life and Hobbies
Dr. Z is a newlywed, married to Matt Cissell who works in Finance as a controller. Together they also have a black Lab mix named Riley (lovingly referred to as Dr. Z's "first baby"), who completes their family.
In her free time, Dr. Z loves hiking, paddle boarding, and traveling. Some of her newer interests include taking photography classes – to photograph her son! – painting and crocheting.
Read Dr. Z's bio to learn more about her.