What is the Difference Between an OB/GYN and a Midwife?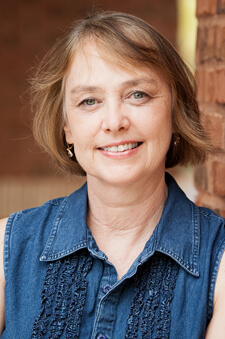 We often receive questions from expectant mothers about the different members and roles of our team throughout the pregnancy and delivery process. If you are wondering what the differences are between a midwife and an OB/GYN, you are not alone. Let's take a closer look and break down what distinguishes an OB/GYN from a certified nurse midwife.
What Type of Education Does a Midwife and OB/GYN Have?
Both OB/GYNs and certified nurse midwives have extensive training to support you throughout your birthing experience. No matter which option you choose, you'll be in good hands.
OB/GYN: An OB/GYN is a doctor who has studied 4 years of medical school, plus 4 years of residency and 3 more years of specialization.
Certified Nurse Midwife: A certified nurse midwife is a Registered nurse with an advanced Master's degree in nursing and a certification by the American Midwifery Certification Board. Typically they study for 2-4 years (Bachelor's degree), plus another 2 years (Master's degree).
What Types of Care do Midwives and OB/GYNs Provide?
The most important thing is that you do what makes you feel the most comfortable and safe. It does not necessarily need to be an either/or decision; it is perfectly acceptable to see both a midwife and an OB/GYN. Ultimately, we encourage you to consider what you feel is best for you and your baby.
OB/GYN
Can assist with hospital births and any surgical procedures including cesarean sections
Able to prescribe medication
Able to prescribe contraception
Certified Nurse Midwife
Can assist with home births, birth center births, or hospital births
Able to prescribe medication
Able to prescribe contraception
What is the Focus of a Midwife Versus an OB/GYN?
These two types of care providers are separate but complementary professions. They may also work together on a team to provide effective patient-centered care. When choosing your main care provider, it really boils down to what you feel you need.
OB/GYN
OB/GYNs work in teams at Cherokee Women's regardless of if you're expecting a child or are coming for a routine gynecology check-up.
Trained to manage high-risk pregnancies, complications and perform surgery if needed (for example cesarean sections), offer epidurals or use instruments such as forceps and vacuums to facilitate delivery.
OB/GYNs are not typically present for the entire labor, as they are attending to more than one patient at a time.
Focus on prenatal care, surgical prenatal care, childbirth, surgical childbirth, women's health, postpartum care, menopause care.
Certified Nurse Midwife
Midwives rely on clinical experience to provide expert care in normal pregnancies. They see birth as a normal, natural process, intervening only when necessary and not routinely.
Certified nurse midwives are present for labor support, often using more natural approaches such as breathing techniques and hydrotherapy.
Focus on prenatal care, childbirth, women's health, postpartum care, transitional counseling (ex. nutrition and exercise, breastfeeding, emotional changes post-partum)
Things to Consider Before Making Your Decision
You may want to speak with family, friends and other health care professionals. Ask them about their own experiences and recommendations. Next, ask yourself some of the following questions in order to help you decide:
Is vaginal birth your priority?
Would you like a natural or medicated birth? Do you think there is a good chance you will want an epidural?
Do you want your caregiver with you during labor?
What are your plans for pain management?
What are you hoping will happen at the hospital?
Do you wish for more support and advice for your transition to parenthood?
Are you considered high-risk or do you have any complications such as diabetes?
What does your instinct tell you?
Final Thoughts
At Cherokee Women's we are pleased to be able to offer flexible labor and delivery options. Our practice has two certified nurse midwives on staff. If you wish to have a midwife as a caregiver we do our very best to work with you to offer this type of care. We cannot guarantee that a certified nurse midwife will be available at the exact time of your delivery, but we will ensure that you and your baby are provided with the most competent, compassionate and safe care possible.
If you have any further questions, please do not hesitate to contact us or make an appointment at
770.720.7733
. We are happy to help you to be more informed and feel as comfortable as possible throughout your pregnancy.