Hormone Therapy and Heart Disease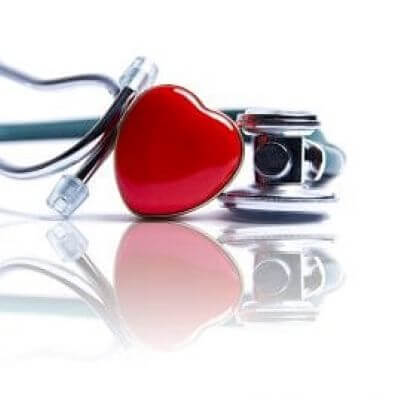 Hormone replacement therapy (HRT) has been used for decades to correct age-related hormonal imbalances in women. HRT treatments are comprised of both estrogen and progesterone. Depending on your individual needs, hormone replacement therapy can be administered in many ways including; oral, patch, topical, or vaginal treatments.
Hormone replacement therapy is commonly used to treat side effects associated with menopause such as hot flashes, irritability, and even vaginal dryness. Although more research needs to be done, HRT has been shown to be safe and effective when used for short periods of time.
The long-term benefits of hormone replacement therapy are not yet fully known but can include the prevention of bone loss leading to osteoporosis and lower cholesterol levels. However, the risks may outweigh the benefits for many women. There is still much to learn about the different variations of hormone replacement.
HRT Risks 
It was previously thought that HRT could actually reduce the risk of heart disease but, it may not be as good for our heart health as was once thought. Long-term use of HRT can cause potentially deadly blood clots which can lead to stroke or heart attacks.
After mixed clinical trials, the American Heart Association has recommended that cardiovascular hormone replacement therapy not be given to women solely with the intent to prevent heart disease. Women who have previously had a stroke or a heart attack should not begin taking hormone replacement therapy.
Other Risks associated with hormone replacement therapy may include (but not limited to);
Certain Types of Cancers
Gallbladder Issues
Negative Effects on Mood
Continued research is necessary to fully understand the relationship between hormone replacement therapy and the possible benefits and risks.
Who Should Not Take HRT
Even when used short-term HRT can have an adverse effect on some women. Women with any of the following conditions should seek medical advice before starting hormone replacement therapy to ensure their overall well-being:
A history of breast cancer
A history of cancer of the uterus
Liver disease
Blood clots in the veins or legs, or in the lungs (Including blood clots during pregnancy or when taking birth control pills)
Cardiovascular disease
Alternative Treatments
Nobody should have to live with painful menopause symptoms. If you're having bothersome menopausal symptoms but are worried about hormone replacement therapy, talk to your healthcare provider about your options.
Hormone replacement therapy is a widely available option for women seeking to get relief from menopausal-related symptoms but there are alternatives. Here are some of our favorites.
Bioidentical Hormone Replacement
Bioidentical hormones are chemically identical to those found within the human body. They are often used as an alternative to traditional hormone replacement therapy to correct hormonal imbalances. Bioidentical hormone therapy is said to treat such menopausal symptoms as fatigue, bloating, and low sex drive.
Natural Alternatives
Fruits and vegetables with high levels of phytoestrogen (yep, that's plant-based estrogen), such as soy, red clover, and flaxseed can be used to treat mild to moderate menopausal symptoms.
Additionally, there are many herbal remedies that can help treat side effects associated with hormone deficiencies. One herb, in particular, black cohosh, has shown promising results when it comes to treating hot flashes, insomnia, and vaginal dryness.
Healthy Lifestyle
Maintaining a healthy lifestyle through proper diet and exercise is one of the best ways to manage many menopausal symptoms. Energy levels, mood, mild pain can all be managed through exercise. And, it's good for your bone and heart health too!
Of course, diet and exercise may not be enough for everyone. You're encouraged to talk to your doctor about additional treatment options are right for you.
Schedule an appointment with one of our physicians to determine what may be right for you. A friendly member of our staff will be more than happy to answer any questions or address any concerns you have about hormone replacement therapy and your heart.