What is Melasma and How to Beat it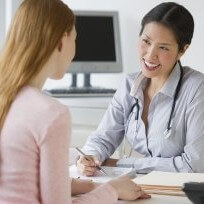 Melasma is a skin issue that results in brown or brownish-gray blemishes, or inflamed, red patches (erythrosis pigmetosa faciei) that begin to appear in a typically recognizable configuration and hue that physicians can easily identify in areas such as:
The jawline (mandibular pattern)
The cheek (lateral cheek pattern)
Nose, cheeks, upper lips and forehead (centrofacial pattern)
Nose and cheeks (malar pattern)
Upper arms and shoulders (acquired brachial cutaneous dyschromatosis)
The sides of the neck, usually after the age of 50 (poikiloderma of civatte).
What Causes Melasma?
The cause is unclear, but there is speculation that hormonal factors, combined with heat, sun, and light exposure, may create an imbalance of cells in the body called melanocytes. These melanocytes normally create the skin pigmentation, melanin, which decides the uniform color and shade of your skin. When melasma occurs, it is thought that the confused melanocytes sense some sort of disruption and command the melanin to generate more pigment. This results in patches of off-color skin.
Who Gets Melasma?
Melasma is completely impartial. Anyone, male or female can get it, but it is more commonly found in:
Pregnant women: This form of melasma is known as 'chloasma' or 'the mask of pregnancy'.
Women taking contraceptives: Because progestin and/or estrogen found in birth control pills fool the body into believing it is in a state of pregnancy, women taking these medications are also prone to chloasma.
Women taking hormonal replacement drugs or steroids
Women using intrauterine devices or other implants
Women using certain medications for cancer and other problems that may make them more vulnerable to solar rays (photosensitivity)
Women using essential oils or certain toiletries, hygiene, and cosmetic products such as soaps, deodorants etc. that may result in skin reactions (phototoxicity) when exposed to the sun's rays.
Darker skin-toned women such as females of Middle Eastern, North African, Latin, Mediterranean, Asian, and Indian descent
Women whose backgrounds may include a family history of melasma
Women between the ages of 40 to 60 and beyond who have been regularly exposed to the sun.
Women suffering from hypothyroidism or other medical issues
Women suffering from stress.
How is Melasma Diagnosed?
Melasma is easily identifiable and usually only requires a visual diagnosis, especially if you are obviously pregnant, or if any of the abovementioned criteria apply to you. However, if there is any doubt on the part of your doctor, certain tests can be performed.
One is called a Wood's lamp examination. This lamp emits a particular light that, when scanning a targeted mottled section, can enable your physician to evaluate the depth of skin affected by the suspected melasma. Treatment would then depend on those findings.
Once the number of skin layers affected by melasma is determined, the Wood lamp results are usually categorized into one of these three classifications:
Epidermal melasma which responds very well to treatment
Dermal melasma which can be difficult to treat
Mixed melasma which can be treated partially.
If the doctor is still not positive that you are presenting with melasma, an additional procedure of removing a small skin sample for further analysis (biopsy) may be required.
Is Melasma Dangerous?
Not at all. Melasma poses no physical health risks whatsoever. It is purely a visual cosmetic issue. Its impact is more emotional and psychological due to the fact that it is predominantly a facial discoloration that is always noticeable. Women with severe melasma often suffer from low self-image, social discomfort and even depression depending on the severity of the condition.
Is There Any Treatment For Melasma?
Absolutely! With pregnancy-related melasma, the condition often disappears by itself after giving birth. Drug modification or complete cessation of medication containing steroids, hormones, or other melasma triggers can eliminate the problem as well.
Minor cases can be addressed through home remedies made with items found in your pantry or spice rack that contain natural bleaching or exfoliating properties. Many recipes are available online and include such ingredients as:
Turmeric
Papaya
Oatmeal
Apple cider vinegar
Almonds
Onion juice
Horseradish
Lemon juice
Sandalwood
Aloe Vera gel
Mulberry extract.
Over the counter preparations can help too. Your doctor may prescribe oral medications or creams containing medicinal ingredients.
For more stubborn or resistant melasma, there are other, more aggressive options that your doctor may discuss with you such as:
Dermabrasion
Microdermabrasion
Topical glycolic or acid peels
Fractional lasers
Intense pulsed light (IPL).
Does Melasma Always Go Away Completely?
Unfortunately, not all the time. Usually, the gentler interventions mentioned are enough to eliminate the problem altogether or lighten it to a more acceptable level. Some cases of melasma, however, are difficult to correct. They may require several treatments, and even ongoing care to minimize large or extremely dark blemishes. Every case is different and only a specialist can determine your unique needs.
Is There Anything I Can do to Make Sure I Don't Get Melasma?
There are definitely precautions you can take to lower your risk of getting melasma. You can:
Wear SPF 30 or higher sunscreen daily, reapplying it every 2 hours
Select make-up that also includes sunscreen
Avoid extreme exposure to the sun
Wear a wide-brimmed hat, and make sure your neck, shoulders, and arms are covered or protected outdoors
Discuss all medications you are taking with your physician to see if any of them may make you more prone to developing melasma. Sometimes a simple adjustment can prevent the condition from occurring.
Avoid rough or abrasive cleansers and soaps
Apply moisturizer regularly if your skin is dry.
If you have already been diagnosed with recurring melasma, or have been unable to eliminate all traces of it, there are now excellent camouflage cosmetics available that greatly reduce the appearance of darker discolorations. As well, if you are experiencing psychological repercussions that often accompany more severe cases. It may be to your benefit to join a support group that can help you share and possibly overcome these issues.
Cherokee Women's Health Specialists Can Help You if You Have Melasma
At Cherokee Women's Health Specialists, our doctors can diagnose most cases of melasma. Honest, open, confidential dialogue regarding all your concerns allows us to give you the best possible attention and discuss treatment options you deserve. We can help you. Melasma can be treated and controlled, and we are available to make that happen.
To book an appointment to discuss melasma with one of our doctors, call 770.720.7733.