January 4, 2013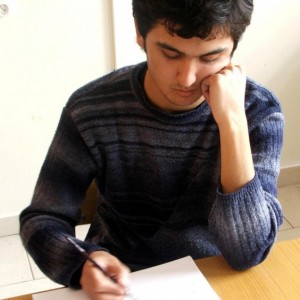 I am blessed to be a doctor, the fulfillment of my childhood dream. It has sometimes been a steep climb, but the constant challenges of being a doctor still give my life its meaning every day.
But there were times I almost gave up on my dream. The main reason I wanted to quit was that studying science was difficult. In high school I almost failed chemistry. The ideas were complicated, the language was strange. Even though I could quote my textbook like a parrot, I didn't understand it. I floundered for months until I finally learned what was required: I had to understand each word, and grasp every concept, before moving forward.
Studying science takes a lot of work.
Knowing the Source of Health
But there is a subject more complicated than science. It is the subject of the human spirit. Understanding God, our relationship to Him, and the purpose of our lives is the most important knowledge we can acquire. It impacts every segment of our lives: our health, our career, our relationships and happiness.
In the same way we can get the answers wrong about a chemistry problem, we can get the answers wrong on the spiritual tests of life. But instead of just failing a high school class, we fail in life; and we suffer terrible unhappiness or anger.
Jesus taught us that our task in life is to love and forgive. Yet so often we judge instead.
"Why do you look at the speck of sawdust in your brother's eye and pay no attention to the plank in your own eye? How can you say to your brother, 'Let me take the speck out of your eye," when all the time there is a plank in your own eye? You hypocrite, first take the plank out of your own eye, and then you will see clearly to remove the speck from your brother's eye.' " Matthew 7:3-5
When we quote Bible verses in the name of Christ while judging others, we become modern day Pharisees – and persecutors of Him. We parrot the letter of the law without understanding the spirit.
I see this truth in my patients every day. When we choose the path of love and acceptance, our lives become happy. And when we choose to improve not our neighbor, but the person we see in the mirror, we find the peace and meaning in life that form the foundation of real health.
-Dr. Mike Litrel