November 4, 2015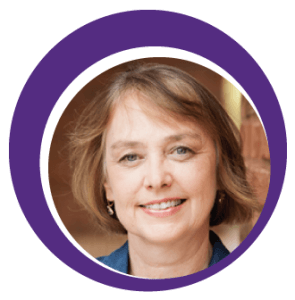 How do you see your role as a midwife at a baby's birth?
The term 'midwife' means "with woman," so the main objective of a midwife is that they really support women during this task they have at hand. I like to make it the best experience I can, because I always think of every birth as if this is the only birth this woman will ever experience, or it's their last one. I want it to be the best experience possible, while empowering the woman, allowing her to get what she needs to make the best it can be, because each birth is so special.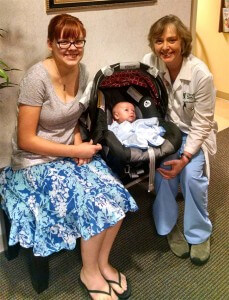 What drew you to a career in midwifery and what do you enjoy most about your job?
I started my career as a nurse, including working in the ICU at Emory Hospital. Then, I began working at an outpatient facility in Atlanta, and we started to get more and more obstetrical patients. During my time there, I met a woman named Ellen Martin, who was a midwife. During my first pregnancy, Ellen was my midwife. I also started helping with obstetrical education and history for the group for that same office, and had another baby. After the second pregnancy that Ellen helped me with, she suggested I go into the midwifery profession. I looked at her like, "You gotta be kidding me."
But Ellen had an insight into me because she knew me so well. After all, we had been working together and she also helped me through both of my pregnancies. So, I applied and was terrified when I was accepted to Emory's graduate program. This made it real. But I had a fabulous program at Emory, and I remained working alongside Ellen for five years after I graduated. That group of doctors I worked with was a wonderful bunch. We really bonded, and still see each other every year.
What I really love about my job is when I see patients for their annual check-ups. They pull out their phones and I get to see pictures of their children. I get to see how the babies have grown and I feel really bonded with them.
How many babies have you delivered during your time at Cherokee Women's?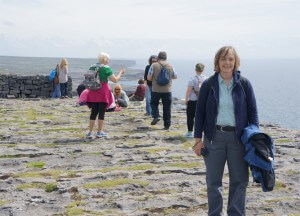 I've delivered over 800 babies with Cherokee Women's as of October 22, 2015 and have assisted with about 300 C-sections. Of the C-section births, Susan said, "This is an opportunity to see what the doctors are all about. I have such respect for the doctors I work with, they're just awesome. They value me and my opinion, which I think is great, and of course, I value them. That's why our relationship works so well."
One of the questions I am often asked by patients is, "Do you do home births?" The easy is answer no.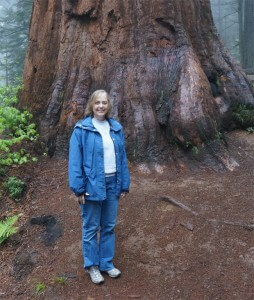 Do you have a philosophy about life or medicine?
Midwives are committed to providing ethical, individualized, evidence-based care that focuses on the normalcy of events like pregnancy and childbirth. My goal is to educate patients and to help them understand what's happening to their bodies while providing them with everything they need with the least amount of intervention as possible. I want every birth to be the best it can be.

Anything else we should know about you?
Susan and her husband have two beautiful daughters. One daughter is single and lives here in Atlanta, and the other is married in Denver and is an environmental scientist for Denver Water. Susan also has a beagle-hound mix named Fiona who loves to walk with her on their four acres at home.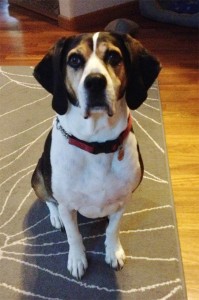 Fun Facts
• Susan's been a volunteer usher at The Fox Theater for over 12 years. She's volunteered for all kinds of shows. Susan says it's time-consuming but fun, because she really enjoys music and theater. She also goes to the symphony every year.
• At Cherokee Women's, Susan serves as a clinical preceptor for students from the Midwifery and Family Nurse Practitioner graduate programs of Emory University, Frontier Nursing University, The University of Alabama and Kennesaw State University.
• Susan likes to travel. She plays piano and she says it's a good release for her, although she claims she's no expert. Susan also does pottery on the wheel and is a seamstress.