Susan Griggs, APRN, CNM
Certified Nurse Midwife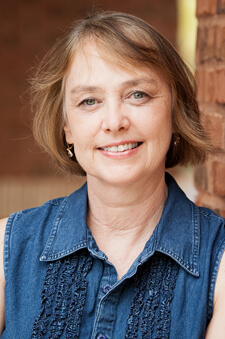 Susan Griggs is a Registered Nurse and a Certified Nurse Midwife, and received both her bachelor's and master's degrees in Nursing with a specialty in Midwifery from Emory University. In 1994 she completed board certification in Nurse Midwifery by the American College of Nurse Midwives.
Susan has practiced as a nurse midwife across the Atlanta area since 1994, and has delivered over 1,000 babies since joining Cherokee Women's Health Specialists. Susan is currently clinical faculty for both Emory University School of Nursing and Frontier Nursing University. With two grown daughters, Susan lives in Woodstock with her husband.
Get to know more about Susan Griggs and what drew her to midwifery.
Educational Background
Nurse Midwifery by the American College of Nurse Midwives
BSN – Emory University
Masters of Nursing with specialty in Midwifery – Emory University
Board Certifications
Board-Certified, 1994
Languages
English