Leah Goodson-Gerami, DO, FACOOG
Scroll down to see an interview with Dr. Goodson-Gerami.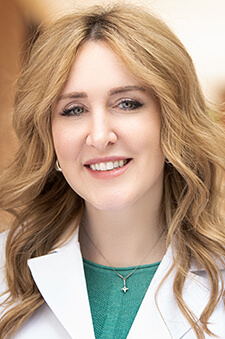 Dr. Leah Goodson-Gerami (known to her patients as '"Dr. G-G") has been in practice since 2014, and with Cherokee Women's Health since 2019. She received her medical education at the Kentucky College of Osteopathic Medicine in Kentucky, followed by residency training in Obstetrics and Gynecology at Good Samaritan Hospital in West Islip, New York and O'blenesse Hospital in Athens, Ohio.
Prior to joining Cherokee Women's Health, Dr. G-G practiced Obstetrics and Gynecology with the Mary Black Physicians Group in Spartanburg, South Carolina. Her professional experience includes educating medical professionals both as Assistant Professor with OB/GYN VCOM, (Edward Via College of Osteopathic Medicine), and as Assistant Clinical Skills instructor at the Philadelphia College of Osteopathic Medicine.
Patient Care
On her philosophy of patient care, Dr. G-G likes to tell her patients, "Don't be shy – there's nothing you can say that I haven't heard!" She has a special interest in healthcare and sexual health for adolescents, helping them navigate the transition to adulthood. Dr. G-G's expertise includes the treatment of pelvic pain as well as robotic training on the DaVinci Surgical System.
After growing up in Cumming, Georgia, Dr. G-G went out of state for her medical education and residency training, and even ventured as far as Ghana and El Salvador to work in medical missions. She is excited to finally be back home and close to family. She and her husband have a Maltese named Lilly, and in their free time they enjoy dining out, hiking and exploring local trails.
Learn more about Dr. G-G and her thoughts on patient care.
---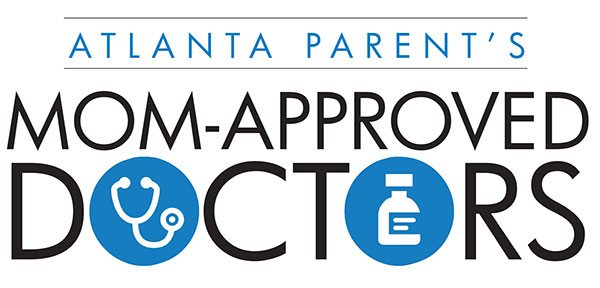 Educational Background
Residency: Good Samaritan Hospital, West Islip, NY
O'blenesse Hospital, Athens, OH
Medical: Kentucky College of Osteopathic Medicine, Pikeville, KY
Undergraduate: Lee University, Cleveland, TN
Board Certifications
American Board of Osteopathic Obstetrics and Gynecology
Licensure
State of Georgia
State of South Carolina
Languages
English