December 16, 2015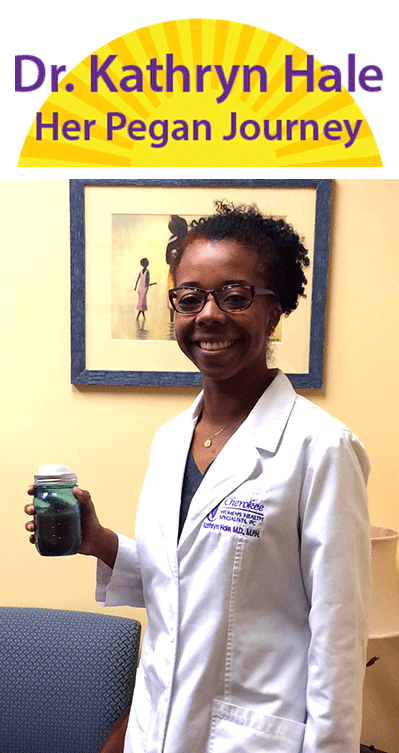 Talking Veggies with Dr. Hale
We recently sat down with Dr. Hale to chat with her about her nutrition journey. Always a proponent of healthy eating, Dr. Hale began eating a plant-based diet last fall. She was enthusiastic about the positive results from her new eating habits, and shared the surprising connections between diet and "classic" female health issues, ranging from polycystic ovaries to adult acne, and even heavy, painful periods.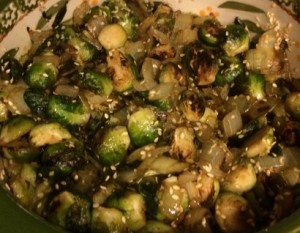 The Unhealthy Vegan – Go "Pegan"
Specifically, Dr. Hale's diet can be referred to as a whole food, plant-based diet with an emphasis on whole grains, fruits, vegetables and legumes. "This is an important clarification," she said, "because it is often confused with a vegan diet." Her diet is not vegan; as vegan diets can still consist of a lot of processed, unhealthy foods.
A "pegan" diet is low glycemic, still high in vegetables and fruits, but allows for a small amount of high quality organic meats or low mercury, low toxin fish. Here, meat is used more as a condiment rather than the main feature. This is Dr. Hale's second choice as an ideal diet. Her preference is still a completely plant based diet.
What advice would you give to others for transitioning to a plant-based diet?
The big thing is to consider food as medicine. (There's lots of emerging evidence on this topic.) So if health is a priority, you need to be more attentive to what you're putting into your body. If you try to have a more plant-forward diet (having more of your meals and more of your plate consist of vegetables), you are likelier to get a healthy dose of antioxidants and other things that help your body naturally detox.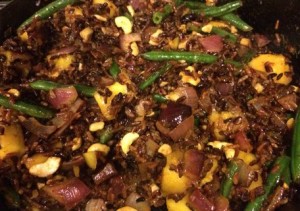 When I'm counseling patients about making a lifestyle change, I get them to look at lifestyle changes that will improve their health in the long-term.
When I was younger I had very heavy, painful periods. One of my main goals for transitioning to a plant based diet was to improve my periods as well as my overall health.
What are the benefits for women who choose to eat a plant-based diet?
While not everyone is guaranteed to have the same results, women with endometriosis can benefit from avoiding red meat and dairy as a means to reduce inflammation in their body. Many women with PCOS (polycystic ovarian syndrome) can improve their hormone balance through a low glycemic, plant based diet. A plant based diet is also a great strategy for achieving and maintaining a healthy weight. It also can reduce their risk for heart disease, which is the leading cause of death for women in the United States.
Are there any downsides to not eating meat?
I personally don't think so. Contrary to what many people think, pregnant women can be completely meat-free and get sufficient protein to support a healthy pregnancy. They should, however, supplement with B12 and DHEA since these nutrients are harder to get naturally on a completely plant based diet.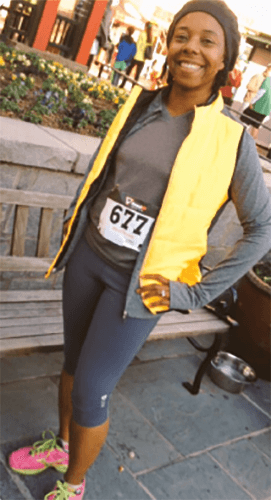 What are the first things you noticed happening to your body/mind after you changed your diet?
An increase in energy was the most noticeable change. Excess sugar sucks my mental clarity. Also, my menstrual flow wasn't as heavy with hardly any cramps. As an added bonus I
also lost about 20-25 pounds.
How soon did you notice a difference after you switched up your diet?
In terms of my cycle, I noticed changes within a few months. A lot of people do notice that their skin clears up because you're removing those inflammatory foods. That aspect for me has been a slower process since I'm working through multiple food sensitivities which I've learned also affects acne in adults.
How do you view your role for patients looking to make a dietary change?
I see my role as trying to help patients attain and maintain long-term health. Improving your nutrition is a way to be proactive about your health and do more than just depending on pills. I encourage patients to focus on the things they can add to make positive lifestyle changes rather than focusing on what they can't have or do. Making small changes over time can help produce more sustainable change in the long term. This also helps fight an all-too-common diet "crash-and-burn."

Do you have any suggestions on how to make the changes easier?
Having a buddy makes it easier. I have a certificate in Plant Based Nutrition through the T. Colin Campbell Center of Nutrition Studies that I feel equips me to support patients wanting to make positive changes in their diet. Dr. Crigler has many years of experience with a plant based diet so is also a good resource. There are also numerous resources available including websites, books, movies and more. While the New Year is a common time to make lifestyle changes, there is never a bad time to improve your health.
Below are a handful of resources that Dr. Hale recommends:
21daykickstart.org – free meal plans by the Physician Committee for Responsible Medicine in addition to numerous informative articles
Yum Universe – the blog that got Dr. Hale started with tasty plant based recipes
T. Colin Campbell Center for Nutrition Studies – articles, inspirational stories and recipes
The China Study – a book based on a landmark study in nutrition and disease.
Happy Herbivore encouraging blog and low-cost meal plans
Forks Over Knives – inspirational film, app and meal plans
Food Matters TV – hungry for change movie
Mark Hyman, MD – a proponent of the pegan diet
Plant Pure Nation – movie released earlier this year. You can join a "pod" in your area for support for your healthy lifestyle.
Dr. Hale on Vacation! Staying Healthy – Mind, Body and Soul
With all that hiking and fresh air, it's clear to see that Dr. Hale not only talks the talk, she walks the walk!