How Midwifery Made Me a Better OB/GYN
November 10th, 2015 by Diane
By Kathryn A. Hale, MD, MPH, FACOG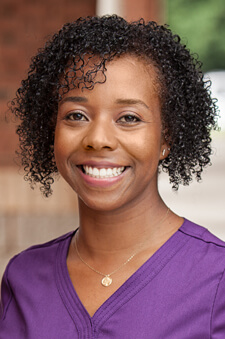 I was blessed to have a unique training opportunity as a medical student at St. George's University School of Medicine: I was given the option to complete certain clinical training blocks in the United Kingdom (UK).
In the UK at that time, labor and delivery was largely run by nurse midwives. I chose to complete my rotation in Obstetrics & Gynecology at Poole General Hospital in the south of England. The OB/GYN only became involved if there was a medical complication, fetal distress or the rare major perineal laceration. This meant that I spent the majority of my time working with and under the supervision of midwives, even though I was training to become a medical doctor.
Learning To Support a Natural Process
Midwifery approaches pregnancy and birth as a natural process. There is a focus on empowering the mother to harness her own strength to achieve the beauty of birth, and a shift away from medical interventions. In my training at Poole, patients were assigned one midwife who followed that patient throughout her entire shift. I was often assigned to a patient who may not have had a doula or family member present. I became her support. I spend much of my time listening to and encouraging the patient, and less time examining her.
When the time for delivery came, there was no sterile draping or gowns as if preparing for a surgical procedure. We simply donned a simple plastic apron and gloves. The bed wasn't broken down. We just supported the mom in whichever position felt right to her body for birthing her child.
Healthy and Holistic Pregnancy Options
That experience helped lay the foundation of my transition to a more holistic approach to OB/GYN in general. It gave me a more compassionate and patient approach to coaching women through their pregnancy and birth, and strengthened my belief in supporting the mother in doing what she was made to do. This includes being attentive to a patient's unique emotional needs and desires – so that she feels empowered rather than helpless during this critical period.
The midwifery experience during my training opened me up to patients who desire more natural options as they approach pregnancy and birth. I've also felt led to pursue more education in the application of options such as chiropractic care, herbal medicine and essential oils in pregnancy.
In our practice, my colleagues and I are fortunate to have the skills and experience of our Certified Nurse Midwife Susan Griggs as part of our OB team. Empowering our patients with knowledge and healthy options is what makes caring for women the amazing experience that it is, every day.
Request a Consultation
Recent Posts
Categories
Testimonials
"Dr. Litrel was a fantastic doctor. I had my first exam with him, although at first I was skeptical about a male doctor for my GYN. But after I met him I'm glad I kept an open mind, and I couldn't have dreamed up a better doctor. He cares about you as a person and not just a patient. The front desk ladies and nurses were very friendly and it's a great office, very clean and not intimidating. I highly recommend Cherokee Women's Health."
– Vicki
Read more testimonials: