MISSIONARY IMPOSSIBLE: "WHERE'S THE SENSATION?"
August 20th, 2015 by Diane
by Peahen Gandhi, MD, FACOG, FPMRS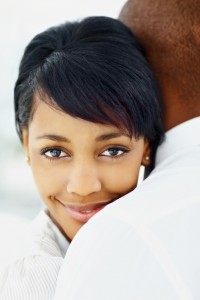 Your Mission, Should You Choose to Accept It, Is To Recover 'That' Sensation.
As a gynecologist, my mission is to manage the entire spectrum of women's health issues. Including…that, ummm, embarrassing topic of sexual functional concerns. Patients trust me enough to discuss even the most intimate of topics. It doesn't hurt that I too, am a woman, able to understand both the physical and emotional elements of this sensitive subject.
In an abstract published by the International Continence Society, 48% of women reported concerns regarding "looseness of the vagina." The medical term for this symptom is Vaginal Laxity Syndrome or "VLS." Often women say to me, "things are different 'down there.' I mean, I think things are 'loose.' Is that why sex is not the same?"
Symptoms of Vaginal Laxity Syndrome
VLS most often occurs as a result of childbirth (in vaginal births), but also occurs as women age due to decreased levels of collagen. Almost 50 to 75% of women experience significant vaginal laxity after menopause due to a loss of estrogen's protective effect on the vaginal muscles.
Symptoms of Vaginal Laxity Syndrome include:
• Decreased sensation during intercourse
• Difficulty holding urine
• Decreased resilience of the vaginal walls. (You can test this at home by trying this quick test: If you are able to insert three or more fingers simultaneously into your vagina without significant resistance of your vaginal walls, chances are you have a loose vagina.)
These symptoms lead to other difficulties, including difficulty achieving orgasm, as well as decreased sexual satisfaction. Many women are embarrassed or scared to discuss this issue with their partners.
Cherokee Women's Offers Surgical and Non-Surgical Treatments
My physician colleagues and I at Cherokee Women's Health are able to offer patients non-surgical and surgical options for VLS. We counsel patients first on the importance of leading a healthy lifestyle, such as maintaining a healthy weight, performing pelvic floor exercises like Kegels, and treating vaginal dryness or thinning in postmenopausal women. Once we learn more about your lifestyle and needs, we can recommend a treatment that works best for you.
Surgical and cosmetic procedures are available to restore the strength and resilience of vaginal tissue. They include vaginoplasty, perineoplasty, and labiaplasty. These vaginal rejuvenation procedures should be performed by board certified Female Pelvic Medicine and Reconstructive Surgery physicians (known as FPMRS). Those of us with the training and expertise to perform these procedures counsel patients on the potential risks and benefits. In fact, an article published in The Journal of Sexual Medicine from 2010 suggested that combining multiple female genital cosmetic surgeries improved the success rate up to 91.2% (even in severe cases).
Thermiva, a Less Invasive Alternative Treatment
A procedure called Thermiva offers women a less invasive alternative treatment for VLS. The Thermiva procedure increases sensitivity and strengthens muscular contractions, leading to greater sexual satisfaction for women and their partners. It is also effective in helping reduce vaginal dryness and urinary leakage episodes. The painless, in-office procedure takes twenty minutes to perform and yields immediate results. It works by inducing collagen tissue remodeling and rebuilding at a cellular level. Using radiofrequency thermal energy, Thermiva increases the number and strength of active collagen fibers that are present.
Knowing that there are a number of treatment options available is important because it allows doctors to individualize the care for each patient. Working together, doctors and patients are able to meet the expectations set forth, while reducing potential side effects or long-term complications. If you're interested in discussing the Thermiva procedure with me or one of our other skilled physicians, please contact our office to schedule an appointment.
Request a Consultation
Recent Posts
Categories
Testimonials
"Dr. Litrel was a fantastic doctor. I had my first exam with him, although at first I was skeptical about a male doctor for my GYN. But after I met him I'm glad I kept an open mind, and I couldn't have dreamed up a better doctor. He cares about you as a person and not just a patient. The front desk ladies and nurses were very friendly and it's a great office, very clean and not intimidating. I highly recommend Cherokee Women's Health."
– Vicki
Read more testimonials: