Dr. Kathryn Hale, a Study in Contrasts: A Surgeon with a Holistic Approach to Health and Life
August 4th, 2015 by Diane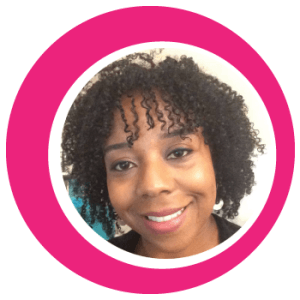 Dr. Hale talks about what inspired her to become an OB/GYN and what she feels is important in life.
Dr. Hale arrives with a glowing smile for her interview at the bakery Smallcakes, where she orders a gluten-free cupcake. She's brought a colorful journal, a Whitney English Day Designer, the cover of which says "Life + Business + Creativity." A glance at the pages reveals Dr. Hale's closely written thoughts and ideas.
Question: When did you know you wanted to be a doctor? What was your inspiration?
Dr. Hale: My mom tells the story that when I was a young child, I said to her doctor, "When I grow up, I want to be a "obb-ta-trishun."
I've always felt called to be a healer. My life took many turns, but eventually I ended up pursuing a combined MD/MPH (Masters in Public Health) degree at St. George's University School of Medicine in Grenada, West Indies. I did half my clinical rotations in the United Kingdom and half in the U.S. I particularly enjoyed the U.K. Obstetric rotation where I primarily trained under midwives. I believe that influenced how I approach birth today.
Question: That's so interesting, because I've heard you're called "a gifted surgeon," yet you have this streak that takes you into more holistic approaches. What got you started studying plant-based nutrition?
Dr. Hale: It was partly for myself. As a young woman I suffered with horrendous periods. My cycles had been controlled with oral contraceptives, however after getting married I began to research more natural solutions for menstrual health. I had a great deal of success with following a whole food plant-based diet. My experience motivated me to obtain more formal nutrition training to better equip patients to transform their health through diet.
Question: That's a beautiful journal. What can you tell us about it?
Dr. Hale: This journal is really about working out who you are – what you believe, your values, and how you bring it into your life, day to day. When you're on purpose, it reflects in the gifts you bring to your work and the people around you. For me, it's very important that my purpose, my faith, my family, and my work all align. And that I communicate that in my words and actions. "Breathe in love, breathe out life"
Click here to learn more about Dr. Hale's experience and credentials.
Request a Consultation
Recent Posts
Categories
Testimonials
"Dr. Litrel was a fantastic doctor. I had my first exam with him, although at first I was skeptical about a male doctor for my GYN. But after I met him I'm glad I kept an open mind, and I couldn't have dreamed up a better doctor. He cares about you as a person and not just a patient. The front desk ladies and nurses were very friendly and it's a great office, very clean and not intimidating. I highly recommend Cherokee Women's Health."
– Vicki
Read more testimonials: