Health Care Is Founded On Relationships, Not Simply Accessibility
PRESS RELEASE
Date: March 2011
Release Date: For Immediate Release
Contact: Ann Litrel, Cherokee Women's Health Specialists LLC
678.640.8217
annlitrel@comcast.net
Subject: Health Care Reform and Doctor-Patient Relationships
---
As Health Care Reform continues to grab headlines across the country, Dr. Mike Litrel of Cherokee Women's Health Specialists in Woodstock, Georgia, argues that the emphasis on simply making health care more accessible threatens the human component of wellness.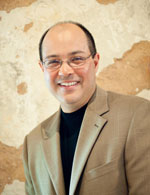 "A fundamental building block of health is the relationship between the physician and the patient," Dr. Litrel says. "That relationship is one of trust, of love, really. When it becomes about numbers, you take away the most important element of health care."
Dr. Litrel says that the patient has truly been left out of the debate. Above and beyond gaining access to health care in general, the patient must be allowed to be an active participant in her care. "If the focus of health care is just on medicine and testing, or on surgery and pills, it doesn't take into account the ability to choose your doctor, or the importance of identifying the emotional and spiritual issues we all know affect our health.
I have seen the'will to live'bring patients literally back to life. I've seen someone recognize and end a bad relationship, and suddenly heal from physical pain and "chemical depression" – where are those factors in the health care debate?"
With the quantity approach to medical care: how many patients a doctor can see in a day, prescribe medicine to in a day, or how many surgical procedures he or she can perform, the less opportunity there is for the physician to sit down and get to know the patient and what is truly going on with them, he says. As the relationship is allowed to develop, "you learn more about who someone is and what is affecting their lives, as opposed to simply treating their symptoms."
Dr. Litrel says that outside involvement in health care is doing more harm than good, by removing the human factor that should be viewed as the most important determinant in health. "The more we try to "mass produce" health care, the more the focus is on who gets the pills and who do we treat instead of looking at what is causing the pain and suffering in the first place," he says.
"The large percentage of suffering and disease and pain and sorrow is not about the body at all," he adds. "It's about the soul – how our emotions and lifestyle choices manifest themselves in the body."
Dr. Mike Litrel is the author of "The Eyes Don't See What the Mind Don't Know: A Physician's Journey to Faith," a collection of inspirational stories about a physician's journey of faith in the world of modern medicine.
---
Articles and information contained herein are provided for media use and general reference. You may quote or share articles, provided you do so verbatim and with attribution to our website. If you quote one of our articles on a website, please link to the article on this site. Thank you.