Dr. Gandhi Rocks!
The team at Cherokee Women's Health received this adorable drawing by Nicollette Maki thanking Dr. Gandhi for bringing her little brother, Sean Ethan Maki, into the world. We posted it to our Facebook page but wanted to share some of the other amazing photos taken that day, courtesy of the Maki family. Here's the hand-drawn testimonial Nicollette created for Dr. Ghandi (Click on images to enlarge):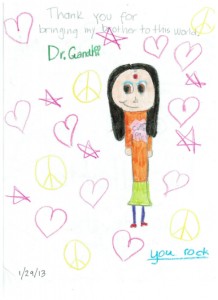 Sean Ethan Maki was delivered by c-section on December 19th, 2012 and weighed 8lbs and 1.6oz. (Note: These photos may be graphic – not for young eyes.)
And here's a photo of the budding artist with her brother when he turned a month old: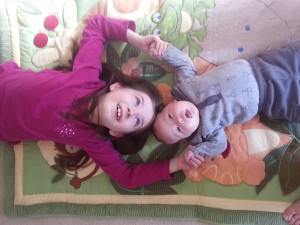 What a lovely family!
For more information on Dr. Gandhi or to schedule an appointment, please call 770-720-7733 or visit Cherokee Women's Health Specialists.