Specialties
Cosmetic GYN

Cosmetic GYN
Our Female Pelvic Medicine and Reconstructive Surgery specialists address both the internal and external changes to the vagina due to age or childbirth.
We provide the following cosmetic and reconstructive services:
Vaginoplasty
Labiaplasty
ThermiVa
Vaginal Lengthening
Hymenoplasty
Clitoral Hood Reduction
G-Shot
Perineoplasty
Vaginoplasty – A procedure aimed at tightening lax muscles to achieve a narrower and tighter vaginal canal and smaller opening.
Labiaplasty – An aesthetic procedure that corrects enlarged or asymmetrical labia.
ThermiVa – An in-office, non-surgical procedure for labia and vaginal tightening.
Vaginal Lengthening – Non-invasive and surgical options are available to repair a shortened vagina, a condition that occurs as a result of gynecological surgery, cervical cancer or radiation therapy.
Hymenoplasty – The cosmetic repair or restoration of a woman's hymen, also known as revirginization.
Clitoral Hood Reduction – A cosmetic surgical procedure which reduces the excess skin (prepuce) that covers the clitoris.
G-Shot – A procedure that treats G-spot atrophy or diminished G-spot sensation, often coupled with ThermiVa for enhanced vaginal sensation.
Perineoplasty – A procedure for tightening the vaginal opening and improving its appearance, or for enlarging a vaginal opening that is too small.
Q&A with Dr. Litrel on RealSelf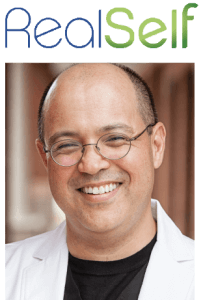 FIND OUT MORE:
Appointments
Locations
Insurance
Our Physicians
Dr. Michael Litrel, MD, FACOG, FPMRS
Dr. Litrel's Blog
PATIENT PORTAL
Request a Consultation
Recent Posts
Categories
Testimonials
"ThermiVa works, it really does! There is no down time and it is totally worth it. Dr. Litrel was wonderful and explained everything at my first visit. The urinary stress incontinence I was experiencing improved drastically with my very first ThermiVa treatment. I noticed significant improvement in the way things looked as well, which was a nice added bonus. Cherokee Women's staff is awesome. Very caring, concerning and professional! I highly recommend this GYN office."