What is Polycystic Ovarian Syndrome (PCOS)?
January 24th, 2018 by Ashley Velez
Polycystic ovarian syndrome, commonly known as PCOS, affects nearly 1-in-10 women of childbearing age. PCOS is a hormonal imbalance where the ovaries or adrenal glands produce an excess of the male hormone, androgen. Fluid-filled can cysts grow on the ovaries due to the imbalance.
PCOS Symptoms
Women with polycystic ovarian syndrome may experience one or more of the following symptoms:
Irregular Menstrual Periods
Pelvic Pain
Cysts on One or Both Ovaries
Infertility
Weight Gain
Acne
Excess Facial or Body Hair
Patches of Thick Skin
Many of the above symptoms can be signs of something bigger. It's important to schedule regular check-ups to maintain a overall healthy well-being. Talk to your doctor about any concerns you may be having in regards to your health.
If you experience severe pelvic discomfort or pain, seek medical attention immediately.
Causes of PCOS
While the exact cause of PCOS is still unknown, there are several key factors that are linked to the hormonal disorder.
Obesity – Polycystic ovarian syndrome is more common in women who are overweight or obese. Weight loss can have a positive impact on reducing symptoms.
Genetics – Women who have a close relative that has PCOS is more likely to be afflicted with the condition. Also some ethnic groups have higher risks of PCOS, including South Asians and Hispanics.
Lifestyle Factors – Sedentary Lifestyle, consumption of hypoglycemic index foods
Polycystic ovarian syndrome can be diagnosed through several methods. If you or your doctor thinks you may have PCOS, they will first perform a physical and pelvic exam. The next step would then be a pelvic ultrasound or laboratory tests.
Treatment for PCOS
Once it's confirmed that PCOS is present, there are several treatment options available. Unfortunately, PCOS is not curable but with medical intervention, symptoms can easily be managed.
Depending on the severity of your symptoms and plans for children, you may be prescribed one or more of the following medications and lifestyle changes: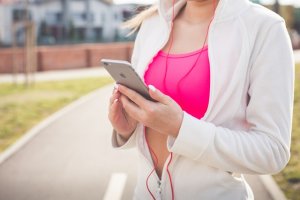 Exercise and low glycemic diet – Diet, exercise, and lifestyle changes can help control the symptoms associated with PCOS. If you are obese, weight loss is the preferred method of treatment. Talk to your doctor about what treatment options might be right for you.
Hormonal Based Birth Control. Birth control that contains both estrogen and progesterone are ideal for treating the majority of PCOS symptoms. Women who are not considering children in the near future can benefit from hormonal based birth control.
Anti-Androgen Medication. Although these medicines are not FDA-approved for all PCOS symptoms, they can be prescribed to reduce unwanted hair growth and acne.
Metformin. Over time, metformin can help lower insulin and androgen production. After several months, the medicine may help restart ovulation. Metformin has no effect on excess hair growth or acne symptoms.
Complications Associated with PCOS
Women who suffer from polycystic ovarian syndrome are often at a higher risk for other health problems and potential pregnancy complications. Among others, type-2 diabetes, heart disease, high blood pressure, and certain cancers are all potential problems down the line. If you have PCOS, it is important to maintain regular doctors visits for preventative and diagnostic care.
Questions or concerns about your health? Schedule an appointment with one of our skilled healthcare providers today at our Woodstock and Canton locations.
Request a Consultation
Recent Posts
Categories
Testimonials
"Dr. Litrel was a fantastic doctor. I had my first exam with him, although at first I was skeptical about a male doctor for my GYN. But after I met him I'm glad I kept an open mind, and I couldn't have dreamed up a better doctor. He cares about you as a person and not just a patient. The front desk ladies and nurses were very friendly and it's a great office, very clean and not intimidating. I highly recommend Cherokee Women's Health."
– Vicki
Read more testimonials: