On the Rise: Opioid Use During Pregnancy
September 28th, 2017 by Elaine Reed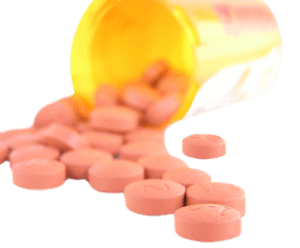 Imagine this: You're pregnant and wake up with a horrible backache, or have lingering pain from a previous injury. You think, "I may still have some hydrocodone that my doctor prescribed for me, that might do the trick." Stop–before you take any medicine, it's imperative that you learn the dangers of opioid use during pregnancy or if you're considering starting a family. Why? Opioid Use Disorder is on the rise in pregnant women, and many have no idea of the potential dangers.
Opioid use during pregnancy has increased dramatically over the past ten years. In fact, according to a recent United Nations report, Americans use more than 99% of the world's hydrocodone. These startling facts are the reason more and more OB-GYNs are alerting patients to the serious complications associated with opioid misuse and opioid disorder.
While many people are familiar with hydrocodone, there are lot of different drugs that fall under the category of opioid. Many of them are prescription medications used for pain relief, often prescribed after surgery, dental work, or an injury. In addition to hydrocodone, other opioids include oxycodone, hydromorphone, codeine, methadone, propoxyphene, and buprenorphine. You may be surprised to learn that heroin is also an opioid.
The Dangers of Opioid Use During Pregnancy
Opioid Use Disorder is another name for opioid addiction. Symptoms of opioid addiction include using more than the amount of the drug that is prescribed for you; having work, school, or family problems caused by your opioid use; and feeling a strong urge or desire to use the drug.
Taking opioids during pregnancy can cause serious complications for the baby, including a drug withdrawal known as neonatal abstinence syndrome after the delivery. NAS occurs when your newborn baby, who is no longer receiving the drug from your bloodstream, may have withdrawal symptoms for days to weeks after being born. Symptoms of the syndrome include: shaking/tremors, crying, fever, poor feeding, diarrhea, vomiting, and sleep problems.
Other complications for babies related to opioid use during pregnancy may include:
Spina bifida
Hydrocephaly (excessive fluid in the baby's brain)
Glaucoma
Gastroschisis (a hole in the abdominal wall from which the baby's intestines stick out)
Congenital heart defects
Placental abruption, growth problems, preterm birth, and stillbirth
Opioids: If You're Pregnant
It's very common for women to experience pain during pregnancy, such as pelvic pain, low back pain, or migraines. At your first pregnancy well-check visit, your doctor will provide you with a list of approved medications that are safe to take during pregnancy.
If you're experiencing pain during pregnancy, it's very important to have an honest and thorough discussion with your doctor, especially before deciding on a pain management option.
This is because there are many unknowns surrounding safe opioid doses for pregnant women. Because of these unknowns, even if you use an opioid per the exact instructions from your healthcare provider, it still may cause NAS in your baby.
Additionally, if you're pregnant and are on opioids, it is not recommended to stop taking them without talking to your healthcare provider first. Attempting to quit "cold turkey" or without any warning can cause severe problems for your baby, including preterm labor or death. The most important step is to talk to your doctor about your opioid use, and together, come up with a plan to keep you and your baby as healthy as possible.
Treatment for Opioid addiction during pregnancy involves medication-assisted therapy, or opioid-assisted therapy. Long-acting opioids are given to reduce the "cravings", but they do not cause the pleasant feelings that other opioids cause. Examples of these medications are methadone and buprenorphine. Treatment for opioid addiction also includes drug counseling, which helps people avoid and cope with situations that might lead them to relapse.
Opioids: Trying to Conceive
If you're trying to conceive or are considering getting pregnant and are currently using an opioid medication, use effective birth control until you're no longer taking the medicine. Let your doctor know all of the medications you take to make sure you are as healthy as possible before getting pregnant.
At Cherokee Women's, it's important to each of our physicians to have open, honest communication with our patients. If you're concerned about opioid use during pregnancy, contact our office to schedule an appointment to discuss your concerns with one of our physicians.
Request a Consultation
Recent Posts
Categories
Testimonials
"Dr. Litrel was a fantastic doctor. I had my first exam with him, although at first I was skeptical about a male doctor for my GYN. But after I met him I'm glad I kept an open mind, and I couldn't have dreamed up a better doctor. He cares about you as a person and not just a patient. The front desk ladies and nurses were very friendly and it's a great office, very clean and not intimidating. I highly recommend Cherokee Women's Health."
– Vicki